Ready to take action in San Francisco? Excellent!
People just like you are organizing across the country to pass local American Anti-Corruption Acts. Sign up here to join your local Represent.Us Chapter.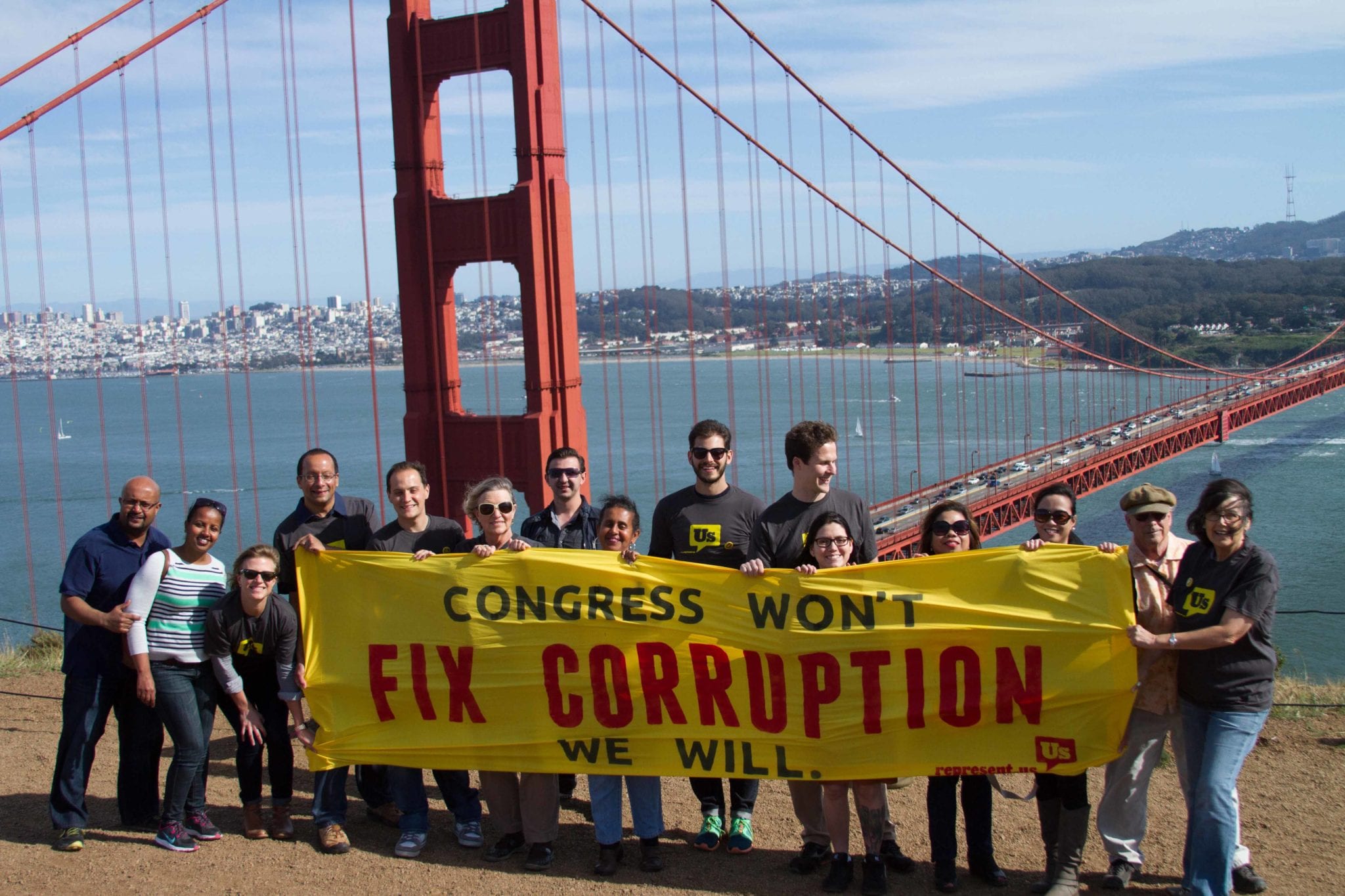 ---
RepresentUs leaders and community members in California are working right now to fuel the anti-corruption movement near San Francisco. Are you ready to join them in the fight to unrig the system?
As a Represent San Francisco chapter member you will:
Connect

 

with others who care about fixing corruption in your community as well as nationally!


Educate

 

your community on corruption in California and how they can join the movement locally and nationally.


Research and strategize

 

what actions have been taken already and what is needed to push the movement forward in California


Build power and pass anti-corruption reforms in your community and beyond
---
Here are the steps for getting involved with Represent San Francisco:
1. Join Discord! 
This is where our entire network of volunteers comes together to communicate, plan events, participate in Calling out Corruption, and help drive the movement forward. Click here to create an account.
2. Say hello to your local leaders! 
Represent San Francisco is run by Morgan Young. 
3. Attend a local event!
You can find a list of all our local (and national) events at our Events Calendar.
---
For more information, feel free to email our Organizing Team at grassroots@represent.us or reach out to us on Discord.