Nov
06
Nov 06, 2014
8:30pm EST - 9:00pm EST
Add to calendar
2014-11-06 20:30:00
2014-11-06 21:00:00
America/New_York
November 6th Introductory Conference Call
<p><strong>Tonight: Join Represent.Us Director Josh Silver and our organizing team for an update on the recent victory in Tallahassee and what it means for the Anti-Corruption Movement.</strong></p> <p>These <strong>bi-monthly</strong> <strong>introductory conference calls</strong> are an opportunity for you to learn more about the Represent.Us campaign and how you can make a difference in building a grassroots movement that will end government corruption once and for all in our nation. </p> <p>The call is at 8:30pm ET / 5:30pm PT.</p> <p><img src="https://dv9jgklhamlge.cloudfront.net/wp-content/uploads/2014/09/petitioningboston.jpg?053245" alt="" width="640" height="427"></p> <p><em>You will receive a confirmation email with the dial-in information once you RSVP for the call. Thank you for taking your first step to fight corruption. </em></p>
Isabelle Goodman
[email protected]
Tonight: Join Represent.Us Director Josh Silver and our organizing team for an update on the recent victory in Tallahassee and what it means for the Anti-Corruption Movement.
These bi-monthly introductory conference calls are an opportunity for you to learn more about the Represent.Us campaign and how you can make a difference in building a grassroots movement that will end government corruption once and for all in our nation. 
The call is at 8:30pm ET / 5:30pm PT.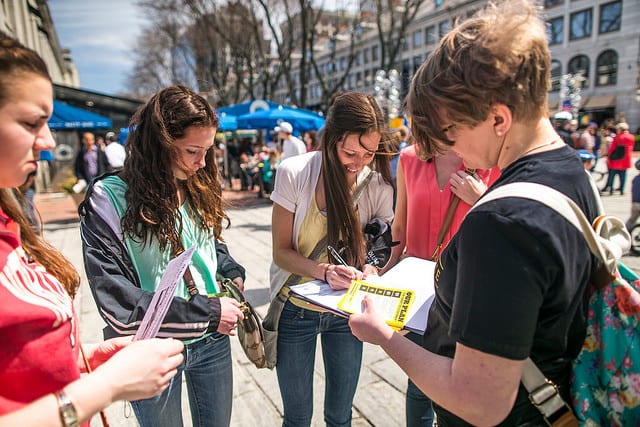 You will receive a confirmation email with the dial-in information once you RSVP for the call. Thank you for taking your first step to fight corruption.