Nov
17
Nov 17, 2016
8:30pm EST - 9:00pm EST
Add to calendar
2016-11-17 20:30:00
2016-11-17 21:00:00
America/New_York
November 2016 Intro Call
<p dir="ltr">The anti-corruption movement picked up a ton of momentum in this election. Represent.Us members led the campaign to win the first statewide Anti-Corruption Act in South Dakota, and supported <strong>12 more successful anti-corruption campaigns across the country: </strong>Boone County, IL, San Francisco, CA, McHenry County, IL, Multnomah County, OR, Berkeley, CA, Howard County, MD, Benton County, OR, California, Rhode Island, Maine, Missouri, and Washington. </p> <p dir="ltr"><strong>Join Represent.Us staff and special guests who led our successful San Francisco and Illinois campaigns to find out:</strong></p> <ul> <li dir="ltr"> <p dir="ltr">What changed for the anti-corruption movement on election night</p> </li> <li dir="ltr"> <p dir="ltr">How the San Francisco chapter passed Prop T</p> </li> <li dir="ltr"> <p dir="ltr">What it takes to get corruption on the agenda in your community</p> </li> <li dir="ltr"> <p dir="ltr">What's next for the anti-corruption movement</p> </li> <li dir="ltr"> <p dir="ltr">How you can be a part of it</p> </li> </ul> <p>We'll be joined by Morgan Aitken-Young, the San Francisco chapter leader who led the campaign to pass Prop T, and Elizabeth Lindquist, who led the passage of an anti-corruption resolution in Illinois.</p> <p><strong>The call will be held at 8:30pm ET/5:30pm PT.</strong></p> <p><img src="https://dv9jgklhamlge.cloudfront.net/wp-content/uploads/2014/09/petitioningboston.jpg?053245" alt="" width="640" height="427"></p> <p><em>You will receive a confirmation email with information on how to join once you RSVP for the call. Thank you for taking your first step to fight corruption. </em></p>
The anti-corruption movement picked up a ton of momentum in this election. Represent.Us members led the campaign to win the first statewide Anti-Corruption Act in South Dakota, and supported 12 more successful anti-corruption campaigns across the country: Boone County, IL, San Francisco, CA, McHenry County, IL, Multnomah County, OR, Berkeley, CA, Howard County, MD, Benton County, OR, California, Rhode Island, Maine, Missouri, and Washington. 
Join Represent.Us staff and special guests who led our successful San Francisco and Illinois campaigns to find out:
What changed for the anti-corruption movement on election night

How the San Francisco chapter passed Prop T

What it takes to get corruption on the agenda in your community

What's next for the anti-corruption movement

How you can be a part of it
We'll be joined by Morgan Aitken-Young, the San Francisco chapter leader who led the campaign to pass Prop T, and Elizabeth Lindquist, who led the passage of an anti-corruption resolution in Illinois.
The call will be held at 8:30pm ET/5:30pm PT.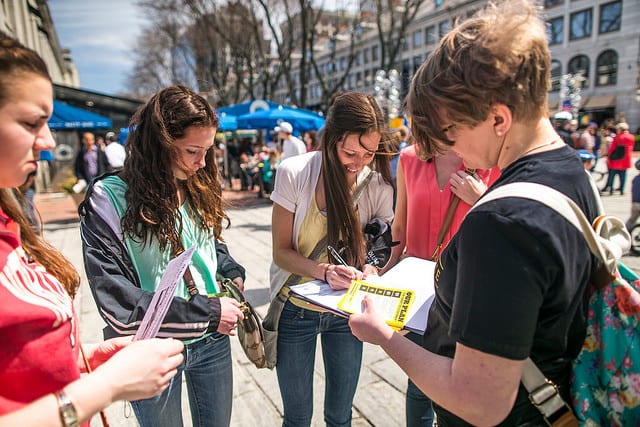 You will receive a confirmation email with information on how to join once you RSVP for the call. Thank you for taking your first step to fight corruption.