Jun
02
Jun 02, 2015
8:30pm EDT - 9:00pm EDT
Add to calendar
2015-06-02 20:30:00
2015-06-02 21:00:00
America/New_York
June Leaders Call
<p>These <strong>monthly</strong> <strong>leader calls</strong> will keep you and your Represent.Us Chapter updated on our national strategy, campaign updates from HQ, as well as highlights from some of our chapters doing great work across the country.</p> <p>The call is at 8:30pm ET / 5:30pm PT.</p> <p><img src="https://dv9jgklhamlge.cloudfront.net/wp-content/uploads/2014/09/petitioningboston.jpg?053245" alt="" width="640" height="427"></p> <p><em>You will receive a confirmation email with the dial-in information once you RSVP for the call. Thanks!</em></p>
These monthly leader calls will keep you and your Represent.Us Chapter updated on our national strategy, campaign updates from HQ, as well as highlights from some of our chapters doing great work across the country.
The call is at 8:30pm ET / 5:30pm PT.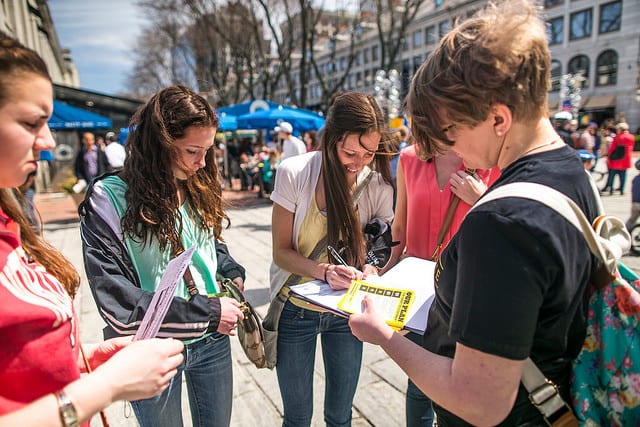 You will receive a confirmation email with the dial-in information once you RSVP for the call. Thanks!