Federal Election Commissioner Ann Ravel at the University of Chicago Institute of Politics
WHEN
October 14, 2014 at 6pm
WHERE
University of Chicago School of Social Service Administration, Lobby
969 E 60th St
Chicago, IL 60637
United States
Google map and directions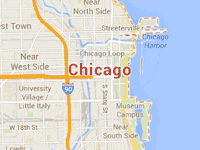 CONTACT
Tzipora Lederman · · 413 585 8100 x 44
ABOUT
On October 14, Chicago will have the chance to send a top US elections official back to D.C. with a mandate: We are sick and tired of Washington insiders making political decisions without listening to us, the people they are supposed to represent.
FEC Vice Chair Ann Ravel is coming to the University of Chicago for a town hall on the price of democracy, and she'll be taking questions and statements directly from the public. 
It's incredibly rare for a such a high-ranking federal official to make herself available to the public. This is a huge opportunity to put direct pressure on the FEC to fix our broken political system. 
The Federal Election Commission, or FEC, is the agency in charge of enforcing federal rules on money in politics. Commissioner Ravel has said she wants to crack down on corruption — and she should have the power to do it — but the commission is completely gridlocked. They've failed to investigate everything from major alleged violations by conservative "dark money" groups to a Democratic super PAC suspected of illegal activity.

Getting our elections back on track begins with a massive public outcry. The event is free and open to the public, and your presence will make a powerful statement even if you choose not to speak.
"The Price of Democracy" is a public event hosted by the University of Chicago Institute of Politics. Vice Chair Ravel will take questions and comments from the public in a town hall lead by University of Chicago Law School professor Nick Stephanopoulos. 
Click here to view the University of Chicago's official event page. 
Want to speak up but don't know where to begin? Click here for a simple guide to get you started.