Apr
06
Apr 06, 2017
8:30pm EDT - 10:30pm EDT
Add to calendar
2017-04-06 20:30:00
2017-04-06 22:30:00
America/New_York
April 2017 Volunteer Intro Call
<p>We were told that the Swamp would be Drained, and corruption addressed in the first 100 Days of this administration.</p> <p>Instead, Congress tried to do away with the Office of Government Ethics, our government is stacked with billionaires and lobbyists, and fixing our corrupt political system isn't even on the agenda.</p> <p><strong>We need to do something about it. We need to show that the people are not satisfied. That the Swamp is not Drained, and that we won't take it anymore.</strong></p> <p>On April 29th - the 100th day of the administration - we're planning Representation Day, a massive national day of action. And we need people across the country to step up to be part of it.</p> <p>We're hosting a planning call on Thursday, April 6, to get ready for Representation Day. RSVP to the call to learn more about the anti-corruption movement and how you can join Representation Day.</p> <p>The call is at 8:30pm ET / 5:30pm PT.</p> <p><img src="https://dv9jgklhamlge.cloudfront.net/wp-content/uploads/2014/09/petitioningboston.jpg?053245" alt="" width="640" height="427"></p> <p><em>You will receive a confirmation email with the dial-in information once you RSVP for the call. </em></p>
We were told that the Swamp would be Drained, and corruption addressed in the first 100 Days of this administration.
Instead, Congress tried to do away with the Office of Government Ethics, our government is stacked with billionaires and lobbyists, and fixing our corrupt political system isn't even on the agenda.
We need to do something about it. We need to show that the people are not satisfied. That the Swamp is not Drained, and that we won't take it anymore.
On April 29th - the 100th day of the administration - we're planning Representation Day, a massive national day of action. And we need people across the country to step up to be part of it.
We're hosting a planning call on Thursday, April 6, to get ready for Representation Day. RSVP to the call to learn more about the anti-corruption movement and how you can join Representation Day.
The call is at 8:30pm ET / 5:30pm PT.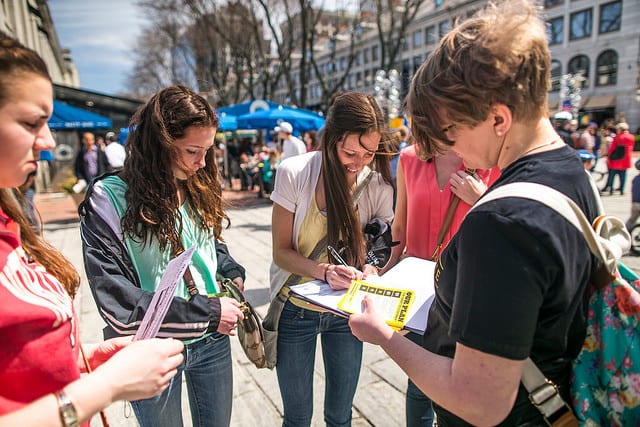 You will receive a confirmation email with the dial-in information once you RSVP for the call.